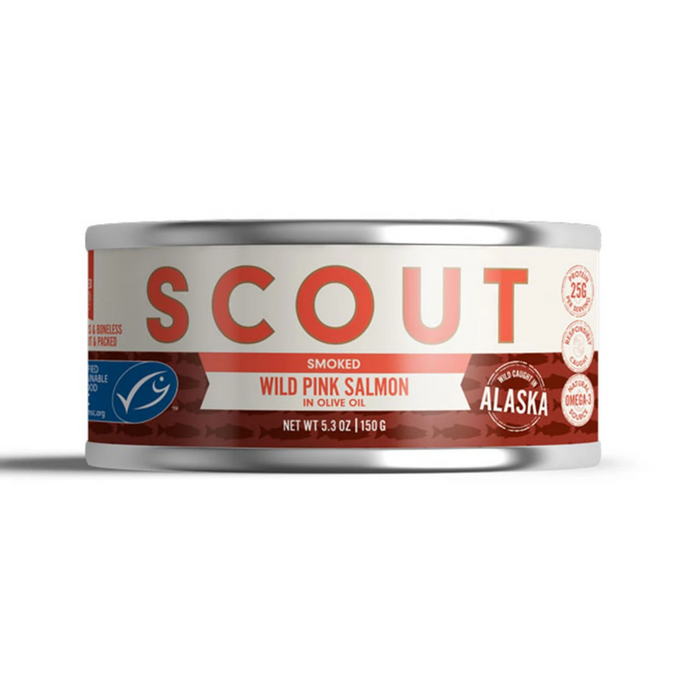 Smoked Wild Pink Salmon - 150g
Scout's Smoked Wild Pink Salmon is wild-caught and sourced from the chilly waters of Alaska that flow from the Arctic Ocean to the Bering Sea. Our Wild Pink Salmon is skinless and boneless making it easy to enjoy out of the can or added into your favourite dish. 
Our Pink Salmon is lightly smoked, first by being cured overnight with a blend of salt and sugar which is rinsed off the following day and air-dried before being gently smoked with Canadian hardwood and packed in our signature organic olive oil. Each can of our hearty and flaky Pink Salmon features 35 grams of protein and is rich in Omega-3s.
Ingredients: Smoked Wild Pink Salmon (Oncorhynchus Gorbuscha), Organic Olive Oil, Sea Salt, Golden Yellow Sugar