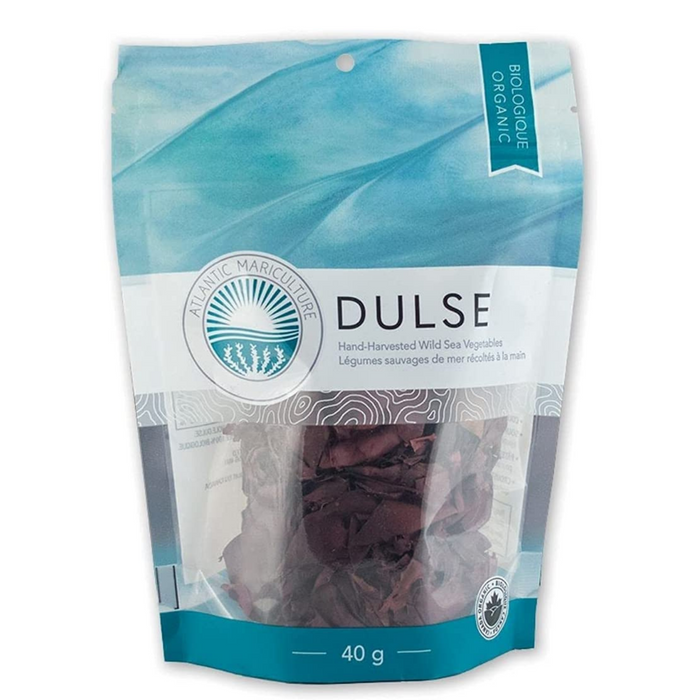 Our most popular sea vegetable, with a soft, chewy texture, distinctive taste and a rich red colour.
Enjoy dulse leaf as a snack on its own, or use it in salads and soups. It is even great when fried!
We sustainably harvest local sea vegetables from the clear, cold waters of the North Atlantic that surround Grand Manan Island. Experienced harvesters carefully hand-gather the sea vegetables from their pristine beds at the peak of nutrition. The harvest is then dried on beach rocks by the sun and sea breezes.
Available in 40g resealable bags.